KSA Q&A :)
Some of our most common questions and answers!
KAYAKINGECOST. AUGUSTINEWILD LIFE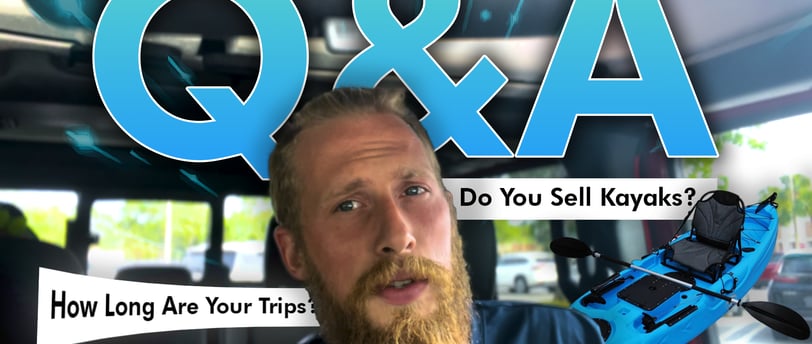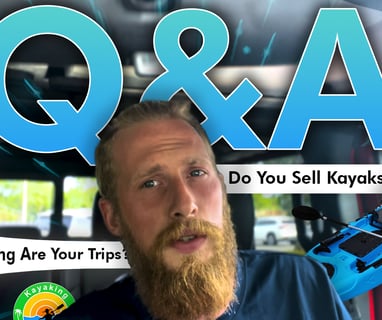 In this blog post, we'll be answering some of the most common questions we get as tour guides.
First up, we're often asked what kind of wildlife people can expect to see on our tours. The answer depends on which tour you choose - we have inland and intercoastal tours. Our inland tours take you through Florida swamps where you can see alligators, painted turtles, manatees, and a variety of birds. On our intercoastal tours, you'll be right next to the St. Augustine Inlet, so you can expect to see a variety of ocean wildlife, such as dolphins, sea turtles, and even the occasional manatee passing through.
We also get asked about limitations - can anyone come out with us? The answer is yes! We try to accommodate people of all experience levels, ages, and sizes. However, there are certain challenges to kayaking, such as wind conditions. If the wind is too high, even experienced kayakers can struggle. So, we recommend choosing beginner-friendly tours and good weather conditions.
Speaking of tours, people often ask how long they are. Our tours typically range from 1.5 to 2.5 hours, which we've found is just enough time to get a good workout, see some cool stuff, and have a great time on the water. However, we also offer specific events, such as full-day or half-day river paddles, for those who want a longer adventure.
Finally, we get asked what people should bring or wear on our tours. We recommend wearing comfortable clothes that can get wet, such as athletic wear or swimsuits, and bringing sunscreen, a hat, sunglasses, and a water bottle. We provide all the necessary kayaking equipment, such as life jackets and paddles, but you're welcome to bring your own if you prefer.
We hope this post answers some of the questions you may have about kayaking with us at St. Augustine. If you're ever in town and want to have a great time on the water, we'd love to take you out on an adventure! You can watch the whole video Below!